20.09.22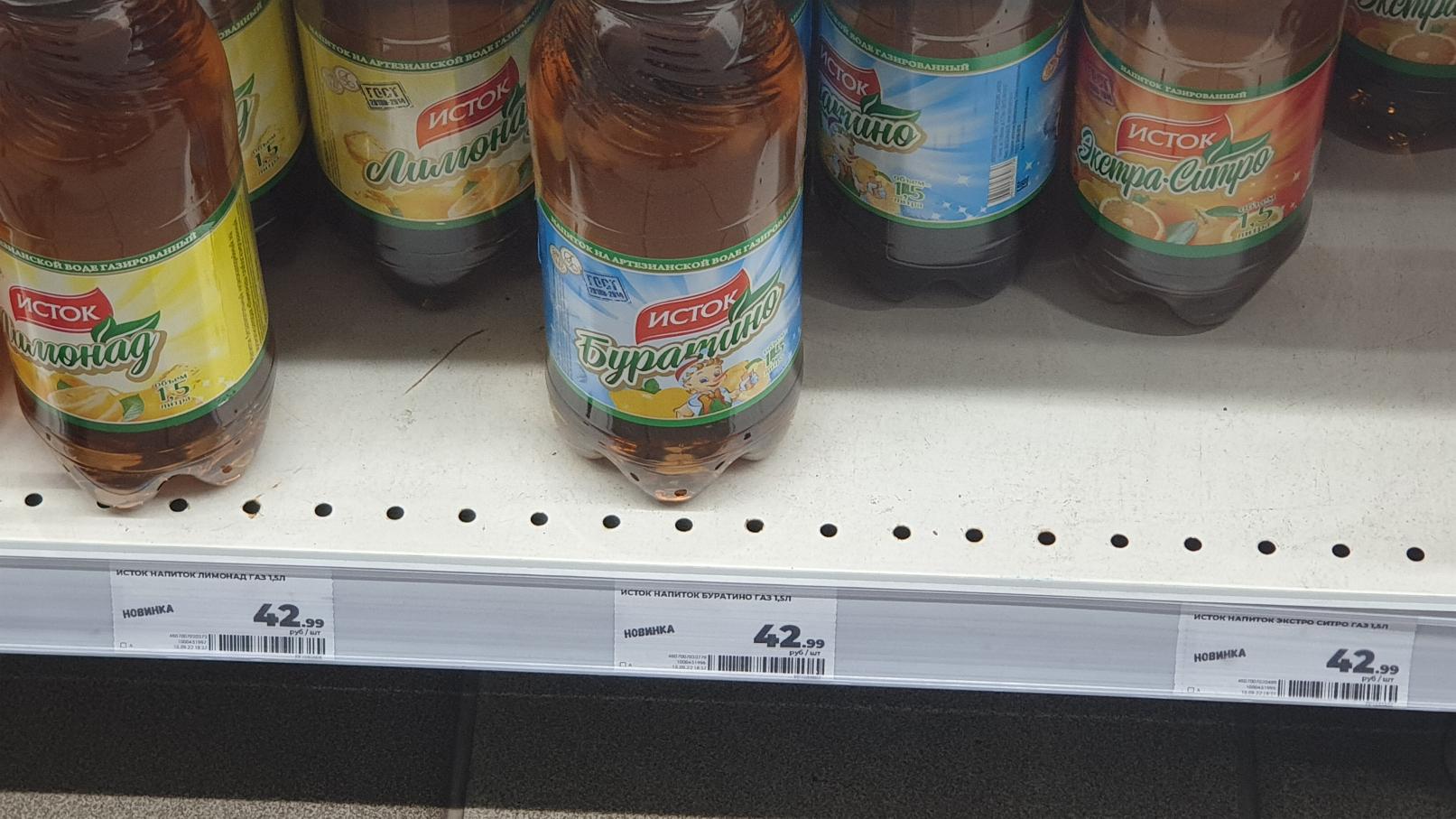 Soda drinks made by Istok bottling company are now availabe for sale at Magnit stores!
29.08.22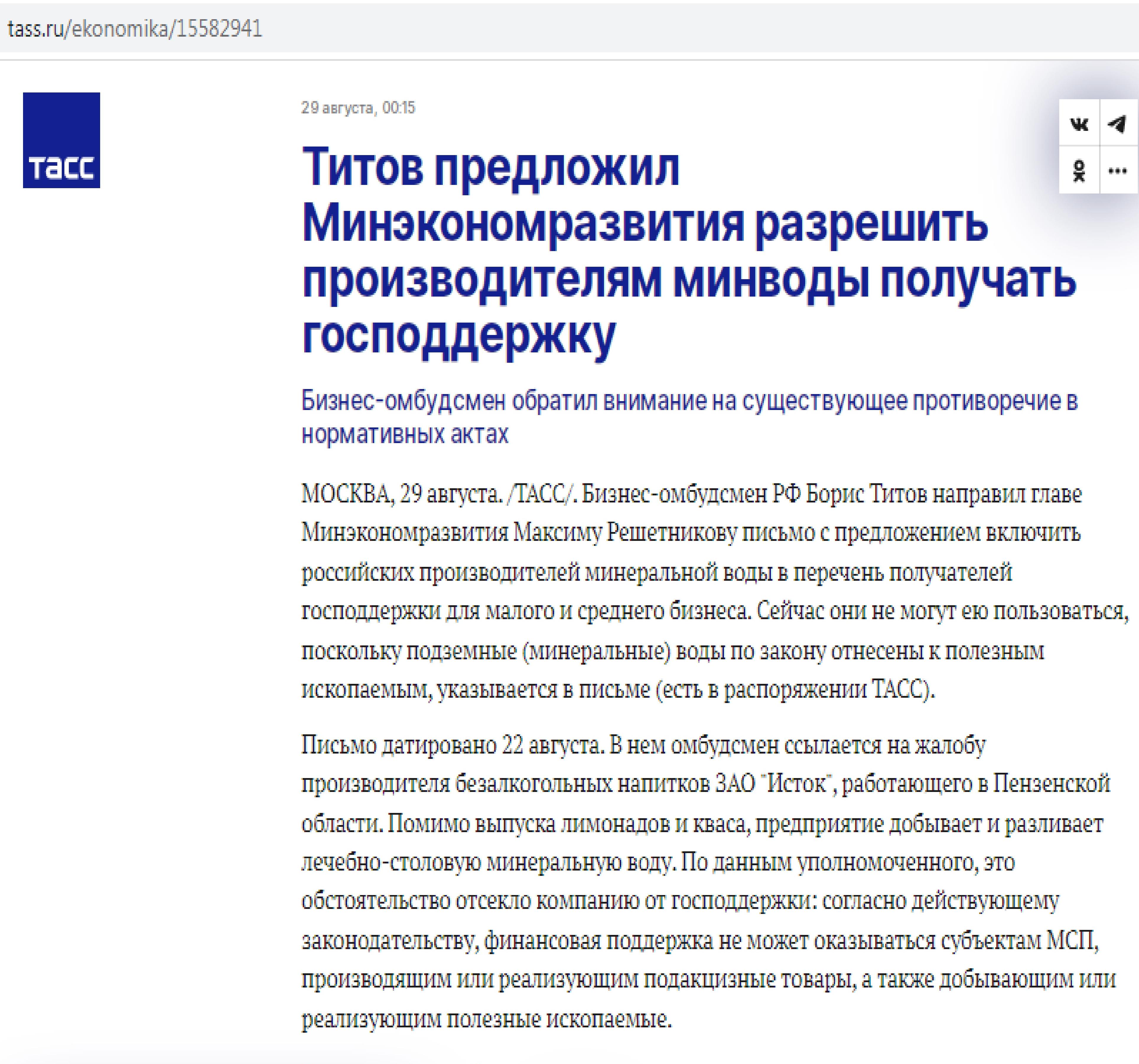 Russian news agency "Tass" reports as of August, 29, 2022: according to CJSC Istok request, "Business ombudsman Boris Titov to stand up for small businesses producing healing mineral water as they currently have no rights for Government's financial support.
06.05.22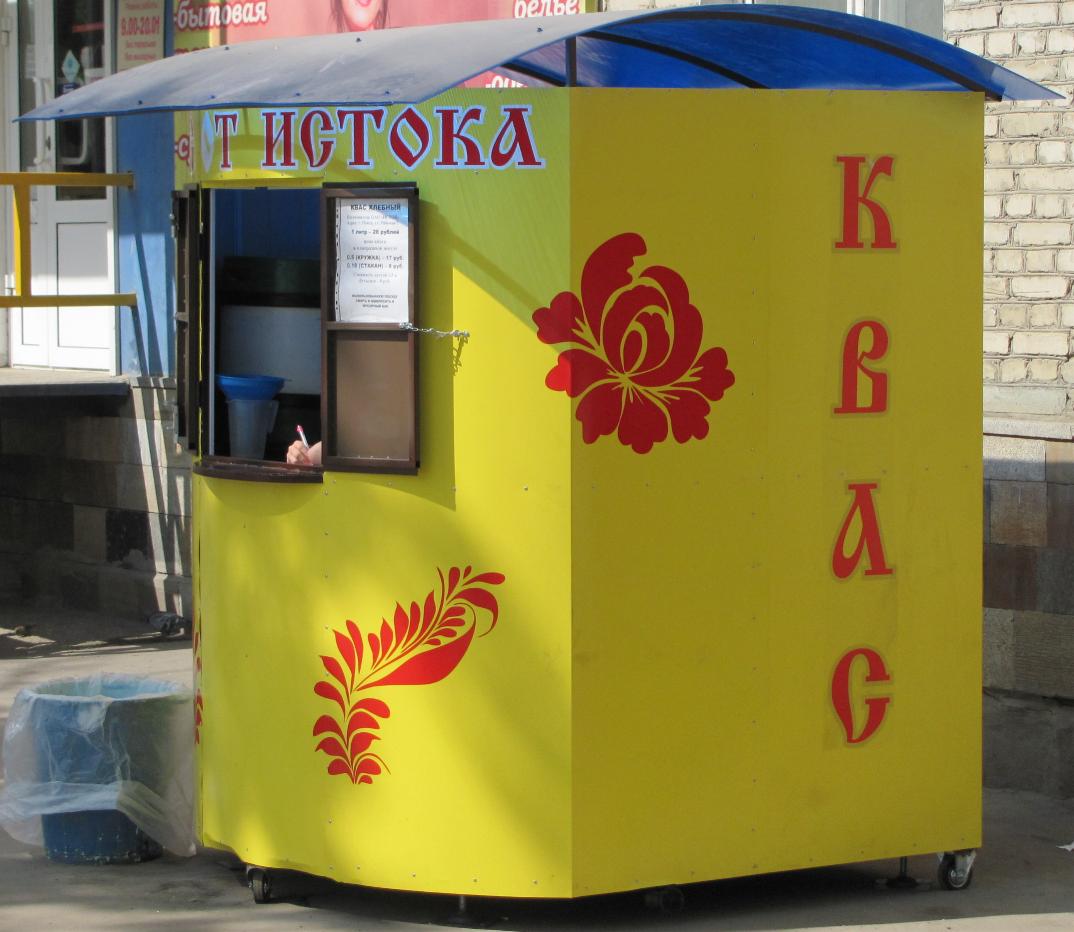 Stay healthy and stay organic drinking Istok kvass!